March 30th Thursday, 7.30pm

---
 Cellular Health Breakthrough
A paradigm shift in health
Increased cellular efficiency
Slowing the aging process
Improved immune function
Repair & regenerate cells
Discomfort
First Aid
Hormonal Wellbeing
Animals
Pregnancy
Skin conditions
Children & babies
Sports performance & recovery

Presentation by  Sally Dymond            Australia
Sally has more than 26 years of experience in the health industry, including owning and operating successful therapy clinics in the US and Australia. It is her mission to help you get your life back and get out of pain.
Sally will be sharing how ASEA's products have transformed her practice and positively impacted clients.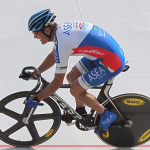 WANAKA – Thursday 30 March 7.30pm
Presbyterian Community  Room    92 Tenby Street, Wanaka  $2entry
Contact: 027 2218371
www.wanakawellness.teamasea.com
Redox Signalling is one of the fastest growing areas of science!
The world's only Redox Signalling product
---
Contact me for a free listing for your local health & wellbeing event.