Miessence   Organic & Natural Skincare, Toiletries, Cosmetics, Superfoods
Following a toxic free lifestyle?  Miessence has a full range of  Toiletries, Superfoods and Skincare that have NO synthetic chemicals.    Why shop all over when you can shop at one place for your truly natural and organic  products.
Love Organics and would like  to share your love of Organics??   Be rewarded for your passion by registering as an Affiliate.
---
Liquid Zeolites
LIQUID ZEOLITE contains natural purified clinoptilolite zeolite which has been ultra-micronized and ultra-cleansed, humic acid, fulvic acid, DHQ (dihydroquercetin), M-Water "structured water", 72 naturally occurring trace minerals, 12 naturally-occurring amino acids, phyto-nutrients, macro-nutrients, and micro-nutrients. Potassium sorbate and citric acid added as natural preservatives.
Benefits of Liquid Zeolite:
#1 Heavy Metals Detox (Safely Removes Mercury, Lead, Cadmium…)
Removes Radiation Particles (nuclear, x-rays, security scanners, medical)
Detoxes Environmental Toxins (smoke particles, cell phone radiation, chemicals, plastics, pesticides)
Helps Fight Tumor Growth (activates p21 gene telling tumors to die)
Helps Fight Viruses and Parasites (smothers and starves them)
Stops Mycotoxins (fungal, and mold spores) 
Relieves Symptoms of Fibromyalgia, Chronic Fatigue, MS, Morgellons and "mystery" Diseases
Relieves Symptoms of Diabetes Mellitus, Arthritis, Alzheimer's, and IBS
Enhances Bone Formation and Red Blood Cells
Relieves Symptoms of Chronic Diarrhea
Natural Cleanse for Chemtrail Residue and Glyphosate Toxicity 
Natural Immunity Booster (makes stealth invaders visible and traps/zaps them)
Balances Total Cholesterol (Reduces LDL and VLDL and Boosts Healthy HDL)
Alkalizing Effect on Your Whole Body (alkaline effect on body)
Contact to purchase – NZ Sales only.  $32 per bottle
---
IO Plus –  Iodine supplementation
High dose Iodine (12.5mg per tablet).  Supports thyroid and breast health as well as immune booster.  Also contains Selenium and B2 as cofactors.        $35 per bottle of 60 tabs + postage.  One tablet daily
New Zealand sales only        Contact  to purchase
---
Covid Prevention and pre / post injection Protocols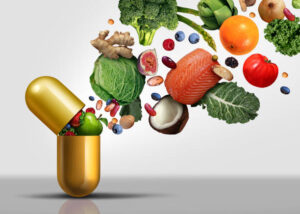 Please contact me to enquire for supplementation.  I am able to prescribe Vitamin C, D and Zinc, Quercetin, NAC, liquid Zeolites, Bentonite Clay and Chlorine Dioxide Solution.
---
Asea – Redox Signaling Molecules.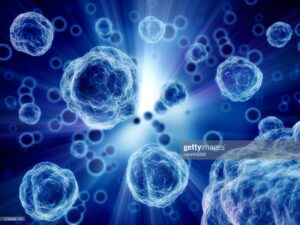 Did you know we produce Redox Signaling Molecules in our cells from the moment of conception to the moment we die? When our Redox levels drop, cellular communication breaks down and disease and illness follow.      Redox Signaling Molecules is one of the fastest emerging sciences  in the understanding of human life and life in general. Search Redox Signaling Molecules PubMed for studies. Asea is the only known product available to contain Redox Signaling Molecules outside of the body to improve cellular health and function. Click here to watch a simple quickdraw explanation. Interested in learning more about Asea? Contact me for details.